[Podcast] Flu and what to do for it.
Posted by Jim Applegate on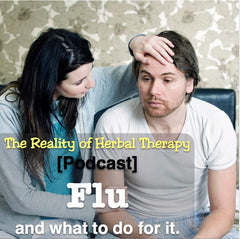 It is autumn and winter is coming. With all of us heading indoors the chances of getting the flu go up. Everywhere we go we are told to get the flu shot. There has to be a better way to avoid the flu, and this episode we tell you what you can do to avoid it. We also talk about how to get over the flu if you do get it.
Formulas we talked about in this episode:
---
Share this post
---
---