Expecting Your First Child? Tips From a Veteran Mother
Posted by Natalie Bracco on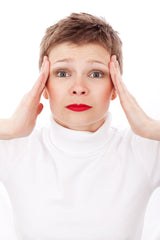 Those that are expecting their first child are full of the discomfort of pregnancy as well as nerves about being pregnant in general. The best thing that you can do is be as prepared as possible when you are expecting. The positive note about this is that you will have months to prep for the baby. Buying everything at once might be a bit overwhelming and forgetting one or two items is expected when you are preparing in this manner. Veteran mothers who have had multiple children know exactly what they need as well as what they have already. The following are tips to help you prepare for your first child.
Write a Physical Care Schedule
You and your significant other are going to have to figure out some kind of care schedule. If one partner works at home this is the perfect opportunity for them to care for the baby. You need to write the schedule out in order to see if you are going to have to start working part time or if your partner will. One partner working at home does not mean that they can care for the baby appropriately as they will still need to get work done to keep their job.
Read The Baby Books
Parenting is one of the most terrifying things that you are going to do for the first time. You do not want to make a mistake as you feel like everything you do will impact the child immensely from infancy forward. Take the time to read the baby books as there are things in there that a first time parent would not know. This could be the cough your baby has or even a rash that has sprung up. Even those who do not enjoy reading need to do this to avoid panicking every time your baby does something for the first time you are unsure of.
Ask Family Members Now If They Will Help
You are going to need some sort of help or will have to dish out quite a bit of money in childcare. Most of the time those family members who do not work will be willing to take care of the baby. You can even pay them as most daycare facilities are going to charge quite a bit more than your cousin that just graduated high school. Presuming that these people will help can be a huge mistake so it is important to get their commitment now. Do not wait until the last minute as finding the right daycare can be difficult to do when you are in a rush.
Write Out a Health Item Checklist
Nobody who is preparing for a baby are going to forget clothes, blankets, or a crib. Forgetting other items is much more possible as newborns need their health monitored closely. Things like an infrared forehead thermometer can be a huge help as not everybody can put their lips on the baby's head to tell if they are running a fever. Babies can get very ill if they do not see doctors so early detection via a thermometer or observations of the baby can make a huge difference. Things like diaper ointment and other things to prevent rash should be considered as well.
As you can see it is important to be as proactive as possible before the baby arrives. Those researching this will be great parents as they are already worried about how they are going to do. Being a parent is rewarding but it is in no way an easy task.
Written by Natalie Bracco for Working Mother and legally licensed through the Matcha publisher network. Please direct all licensing questions to legal@getmatcha.com.
---
Share this post
---
---